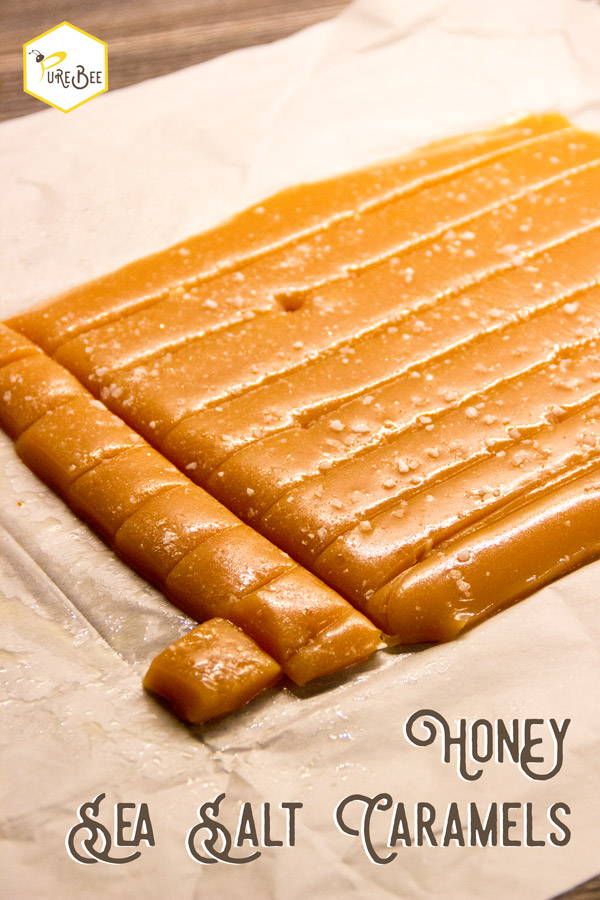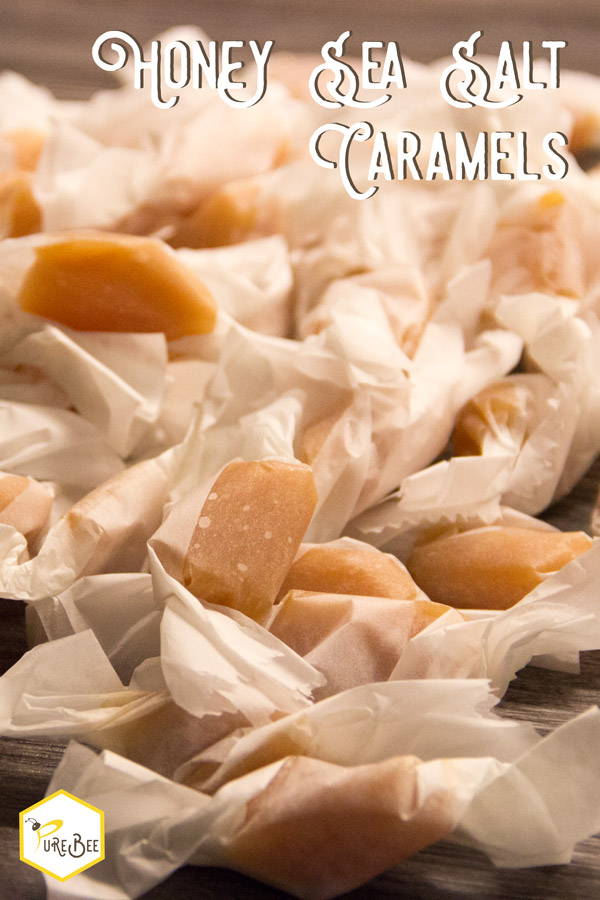 Salty and sweet - a treat for the palate that we've been enjoying since early childhood. Chocolate pretzels, peanut butter and jelly sandwich or salted caramels are just a few examples.
I just cannot resist that creamy, sweet confection with the finish of earthy salt to balance it all out. Is your mouth watering right now? You know I'm talking about salted caramels. Most salted caramel recipes are made with corn syrup. Corn syrup is just a thing I try to avoid in my diet as it is just a super processed sugar. As you all know (as a beekeeper myself) I love the sweet natural taste of real honey. I was looking for a long time for salted caramels pared with honey and tried and modified a lot of recipes over the years. Salted caramels are nothing new. But I desperately wanted to make some with my favorite ingredient: honey. Even though it took a few attempts to finally get perfect honey caramels - it was totally worth it. No suprise: butter + sugar always equals insanely delicious!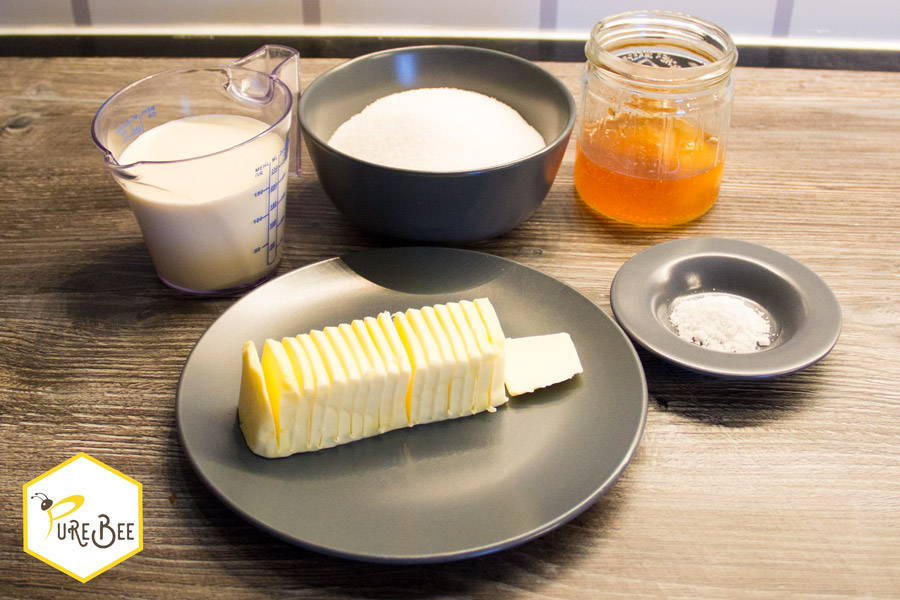 All you need actually are five ingredients! Sugar, honey, butter, heavy cream and sea salt. If you've never made candy before it makes it easier if you have a thermometer to find the exact temperature. And something you should really take serious: use a high quality saucepan and not a cheap one! I had an accident a couple of years ago. The saucepan I was using broke (or better said exploded) while making caramel. Making caramel involves really high temperatures and the cheap saucepan just could not stand the heat. I was lucky that there was a cupboard above my stove at that time that shielded most of the boiling caramel from my face. I had some serious burns on my hand, something I would not wish on anyone. So take this recommendation seriously: Get a high quality saucepan before making caramels!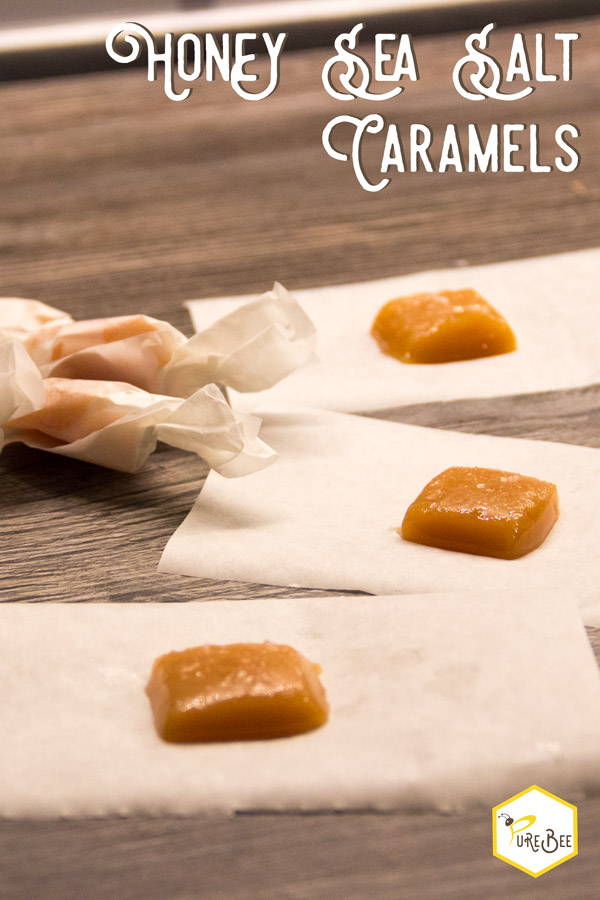 Ingredients:
170 grams honey
300 grams sugar
115 grams butter
240 ml heavy cream
1 teaspoon coarse sea salt
Tools:
Wax or parchment paper
Cooking spray
Thermometer
High quality saucepan
Baking dish (9 x 13)
Directions:
Weigh all the ingredients and line them up next to the stove. Line the baking dish with wax or parchment paper. It is important to leave overhangs on two sides of the pan to get the caramel out easier after it has cooled down. Spray the paper with cooking spray and set aside.
Combine the sugar and honey in a large saucepan. Make sure it is large enough as the caramel will be bubbeling. Stir it over medium heat and bring it to a boil. Simmer until it gets a nice dark caramel color usually about 5 minutes. Don't stop stirring and watch it carefully as sugar burns really fast.
Reduce the heat to low and stir in the butter. It will be bubbling, so be careful. Once the butter is mixed in, whisk in the heavy cream. Increase the heat to medium and bring the caramel to a boil again. Put in the thermometer and boil until the temperature reaches about 117° C (244° F).
Take off the heat and pour the caramel into the prepared pan. Let it cool for about 20 minutes and sprinkle it with sea salt. Let the caramel sit at room temperature for about two hours and cut into squares with a sharp knife. Wrap the squares in small pieces of wax paper, so they don't stick to each other. Enjoy!