Our "Active" Rosemary Body Scrub combines the "Bee Power" of beeswax, propolis, and honey with a real refreshment expert: rosemary oil. The ancient Romans appreciated for many health benefits. Today, your skin and mind will love it too!
Refresh your skin and mind while relaxing your muscles
Rosemary oil tones and makes your skin firm as it boosts circulation, thus, resulting in an adequate supply of oxygen and nutrition to skin cells which stimulates blood circulation
A smooth massage with our Body Scrub (especially after a workout) can relieve joint pain and back aches caused by sore muscles.
The rosemary scent invigorates your mind and helps you concentrate
Protect your skin
Rosemary restores the proper balance of your skin's oils
The antibacterial and antiseptic properties of rosemary oil help to balance the production of sebum, which bacteria thrive on
The toxins in the environment lead to premature aging, blemishes and dull looking skin. Rosemary is rich in antioxidants, helping to fight and protect against the negative effects of pollutants that our skin is exposed to
As with all our scrubs, it also comes with, of course, our Triple Bee Power for hydrated, soft and glowing skin, without having to use additional moisturizers!
Beeswax holds in moisture and reduces dryness without clogging pores. It additionally attracts water molecules, helping to keep skin hydrated over time
And all this Rosemary- Triple-Bee-Power adds just up to the exfoliating effects of sugar-particle magic:  
Stimulates blood circulation
Prevents from ingrown hair
Reduces stretch marks
All in all - our "Active" body scrub is the perfect aid to keep going and invigorating the system, especially after a hard workout or after the sauna!
No matter if after a hard workout or some unwinding time in the sauna - There are times when we need some help to relax muscles and to invigorate our mind! Our "Active" Body Scrub is enriched with the best Rosemary oil to boost blood circulation and supply your skin cells with oxygen and nutrition. Rinse off your sweat with our Rosemary Body Scrub and get the boost you need!
All-natural ingredients - nothing artificial added - No artificial fragrances or perfumes in this scrub, just the invigorating scent of natural essential rosemary oil!
Leaves a delicate scent on your skin
100% handmade with love in Germany.
For every skin type, even sensitive skin.
For daily use
Cleans, exfoliates, and moisturizes in one easy step for glowing skin
Stimulates blood circulation
Smooth and soft skin all day
Is intelligently designed with a squeeze bottle and fliptop lid - for hygienic and easy use!
​​​​​​​

White Sugar, Brown Cane Sugar, Jojoba Seed Oil, Avocado Oil, Apricot Kernel Oil, BEESWAX, Mango Seed Butter, Vitamin E Oil, PROPOLIS Tincture, Raw HONEY, Vitamin C Powder, Squalane (vegetable), Fragrance (Rosemary Essential Oil)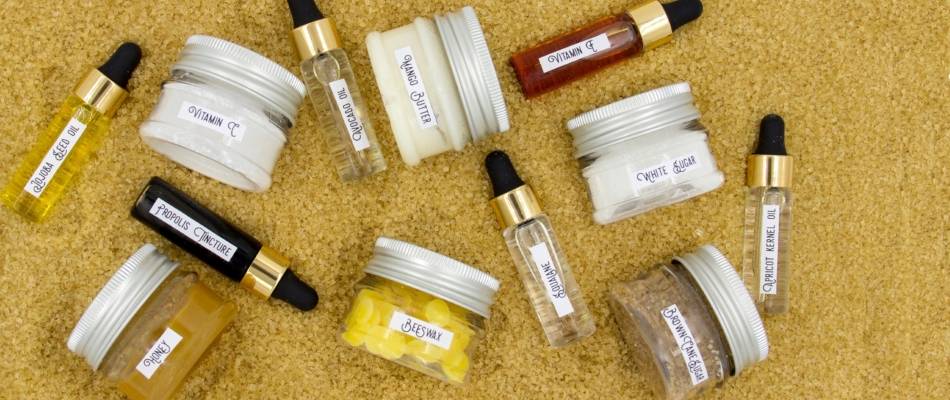 Before you use the Rosemary Body Scrub give it a good shake because the all-natural ingredients may have separated over time. You want to make sure that everything is mixed well, so that the last drop of your bottle is as good as the first. You can use the Rosemary Scrub in the shower, the bathtub or even over the sink. Make sure your skin is wet, squeeze some of the Scrub on your hand and apply it on your body. Now give it a gentle scrub, either with your hands, a washcloth or whatever you prefer. When you feel that the sugar is dissolving, rinse off with water and dry your skin. The scrub cleans, exfoliates and moisturizes in just one easy step, so you don't need any lotion afterward.
We recommend using the PureBee Body Scrub after shaving or waxing, unlike you usually do with other scrubs. Use it afterwards and care even more for your skin!
---
With the best ingredients, that bees have to offer!
For our Rosemary Body Scrub we only use the best natural beeswax, manually-extracted honey, and fragrant propolis. All our ingredients are natural and the honey is locally sourced from our own small apiary.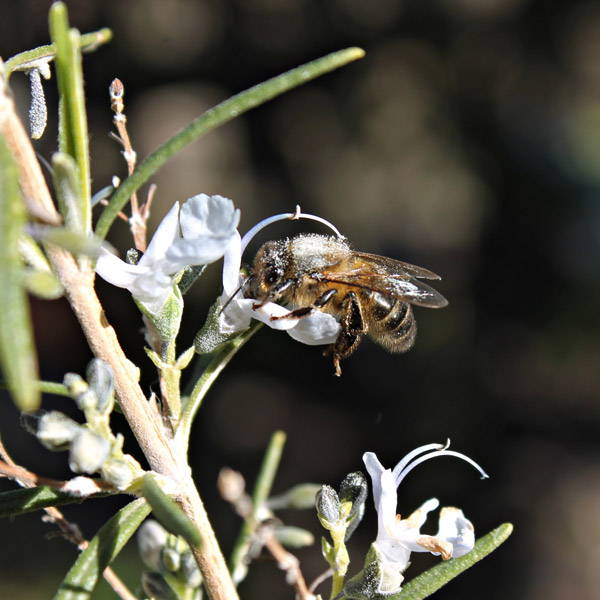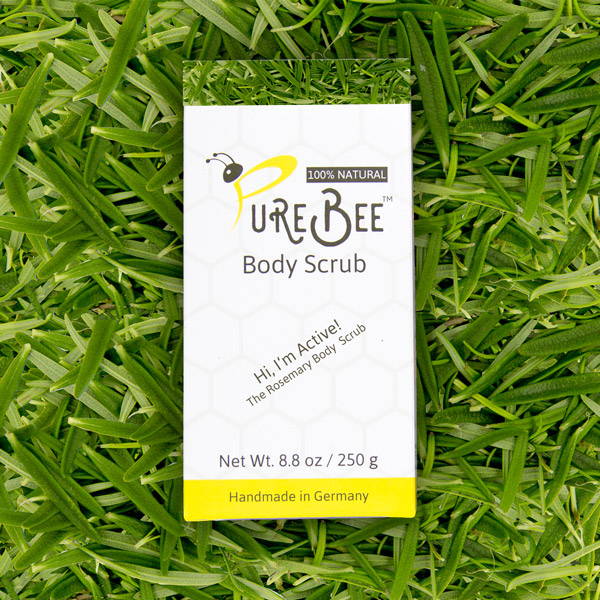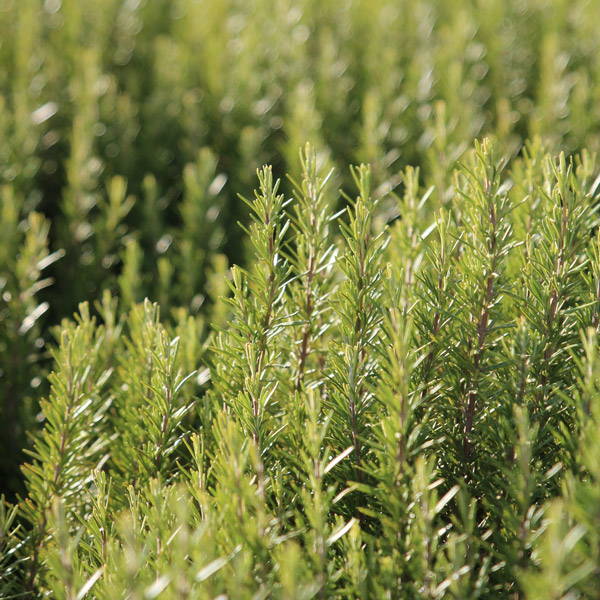 ---