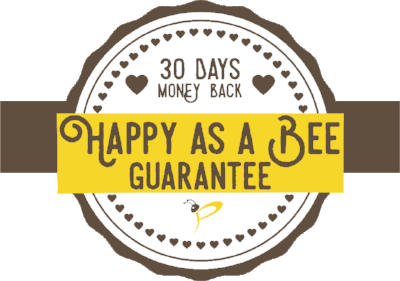 We want you to be happy as a bee with every purchase you make with us!

All of our products are 100% handmade in small batches with the highest quality ingredients.
If for any reason you aren't 100% loving them like we do, within your first 30-days of purchase,
let us know at hello@pure-bee.com and we'll refund your money.
It's really that simple.